Maverick X3 Cage Kit
$550.00
All bungs/plates necessary for install are included in the kit.
Shipping costs are calculated at checkout.
Useful Links
Maverick X3 Instructions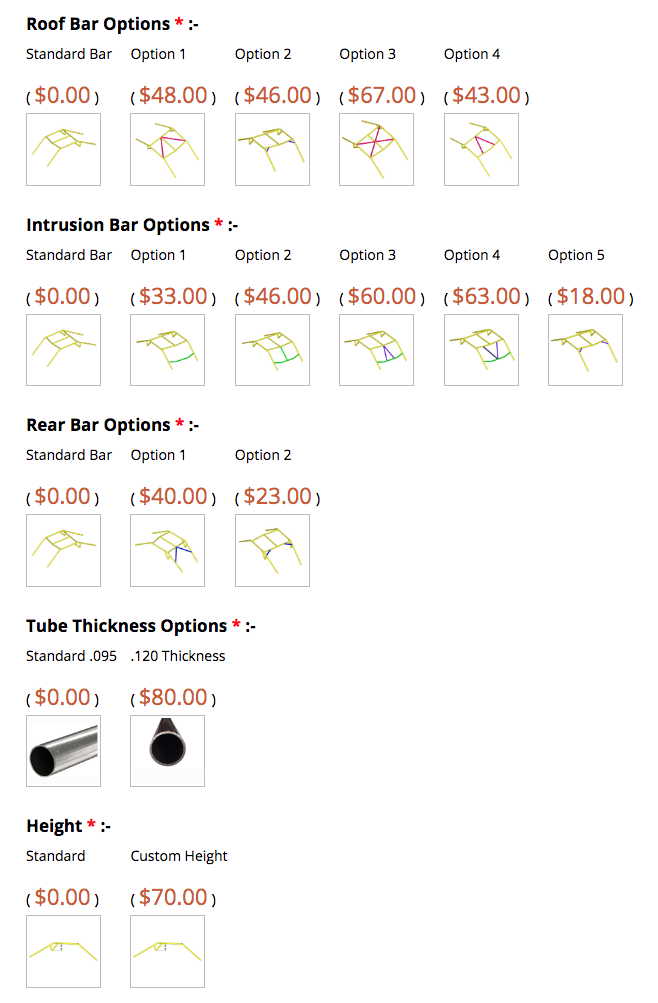 Out of stock
Description
*Intrusion Bar Options:
Blue bar=1.5" OD
Green bar=1.75" OD
*Tube Thickness:
The base kit and price includes 0.095" wall DOM tubing. 0.095" wall is the industry standard and will result in a stronger than factory roll cage. 0.120" wall tubing is offered as an upgrade for those hardcore customers. We strongly recommend this option! There is a weight penalty for this option but typically it is only ~10 lbs. for a fully optioned cage kit.
*Height:
We can go up or down however much you need, we just need to know how much different from our kit you want. The standard kit is lower than stock already, please ensure adequate head/helmet clearance before ordering.